Supporting the success and empowerment of Canadian Tamil professionals
The Canadian Tamil Professionals Association (CTPA) is a non-profit, non-partisan organization focused on developing career opportunities for emerging and established Tamil Professionals. Previously known as Canadian Tamil Alumni Association (2008 to 2014), the organization was rebranded as the Canadian Tamil Professionals Association in 2015 to promote a truer reflection of its core mandates. For as long as CTPA has existed, the mandate has been to provide Tamil professionals with tools, training, and resources that maximize their potential and accelerate their success.
Today, we continue to shape the future of Tamil Professionals with innovative, forward-thinking programs that advance and support their profession at every stage of their career.
Our Vision
Provide all Canadian Tamils with the tools, resources, and support to overcome barriers to their professional growth.
Our Mission
To foster professional development by facilitating powerful conversations, creating opportunities and inspiring future leaders.
Our Values
Integrity | Progressive | Collaborative | Inclusive | Passionate | Empowering
2022 Board of Directors
We're here to set the bar for excellence.
Over the years, we've transformed the way our community fosters both traditional and unique careers.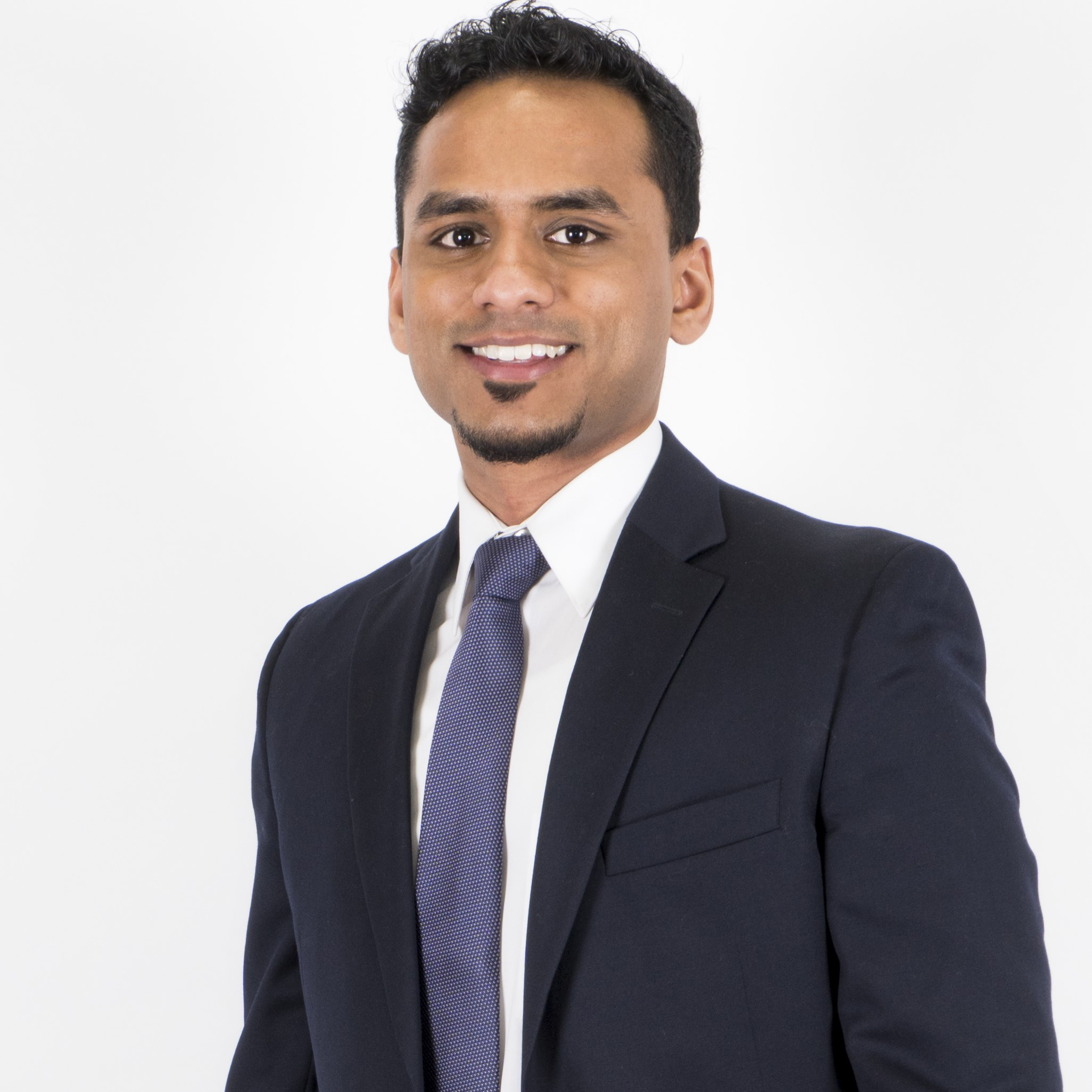 Gobi Brodie
Chair
Gobi is currently working as an Associate on the Institutional Client Services team at Scotiabank. He graduated from Ryerson University with a Bachelor of Commerce and is currently pursuing the CFA designation. Gobi has a passion for volunteering and is excited to serve as the Chair for CTPA to help grow the organization to new heights. In his spare time, Gobi enjoys connecting with friends, playing recreational sports, and trying out new restaurants.
LinkedIn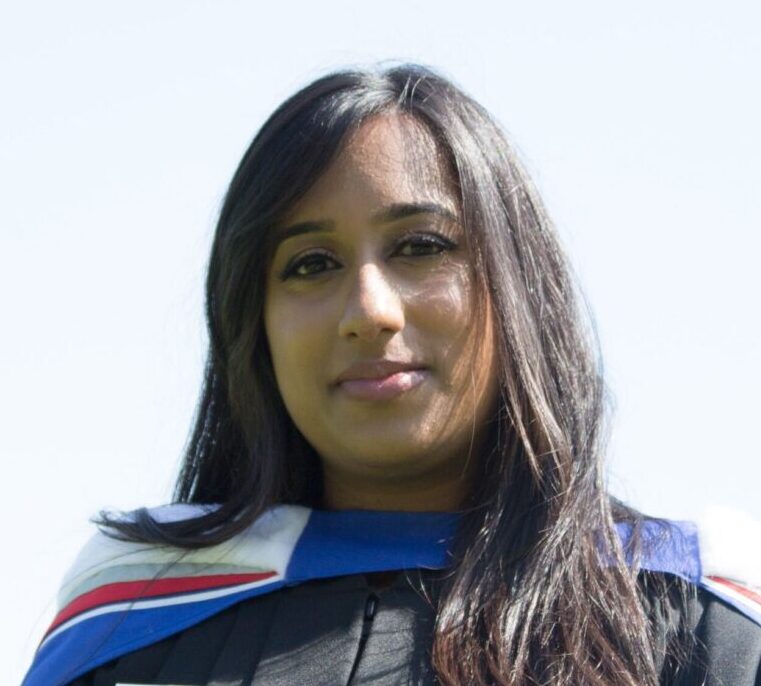 Neva Ratnakumar
Director of Professional Development
HNeva is a Radiation Therapist at Niagara Health System and at The Princess Margaret Cancer Centre, where she primarily treats cancer patients with radiation. She has a passion for advocating for her patients by improving quality of care through being a member of the radiation safety committee, breast radiation therapy and lung radiation therapy disease site groups. She completed a Bachelor's of Science in Neuroscience at Brock University and a Bachelor's in Science in Medical Radiation Sciences at the University of Toronto. When she's not working, she loves to learn languages and is always eager to pick up exciting new hobbies like pottery, crochet, and cross stitching.

Linkedin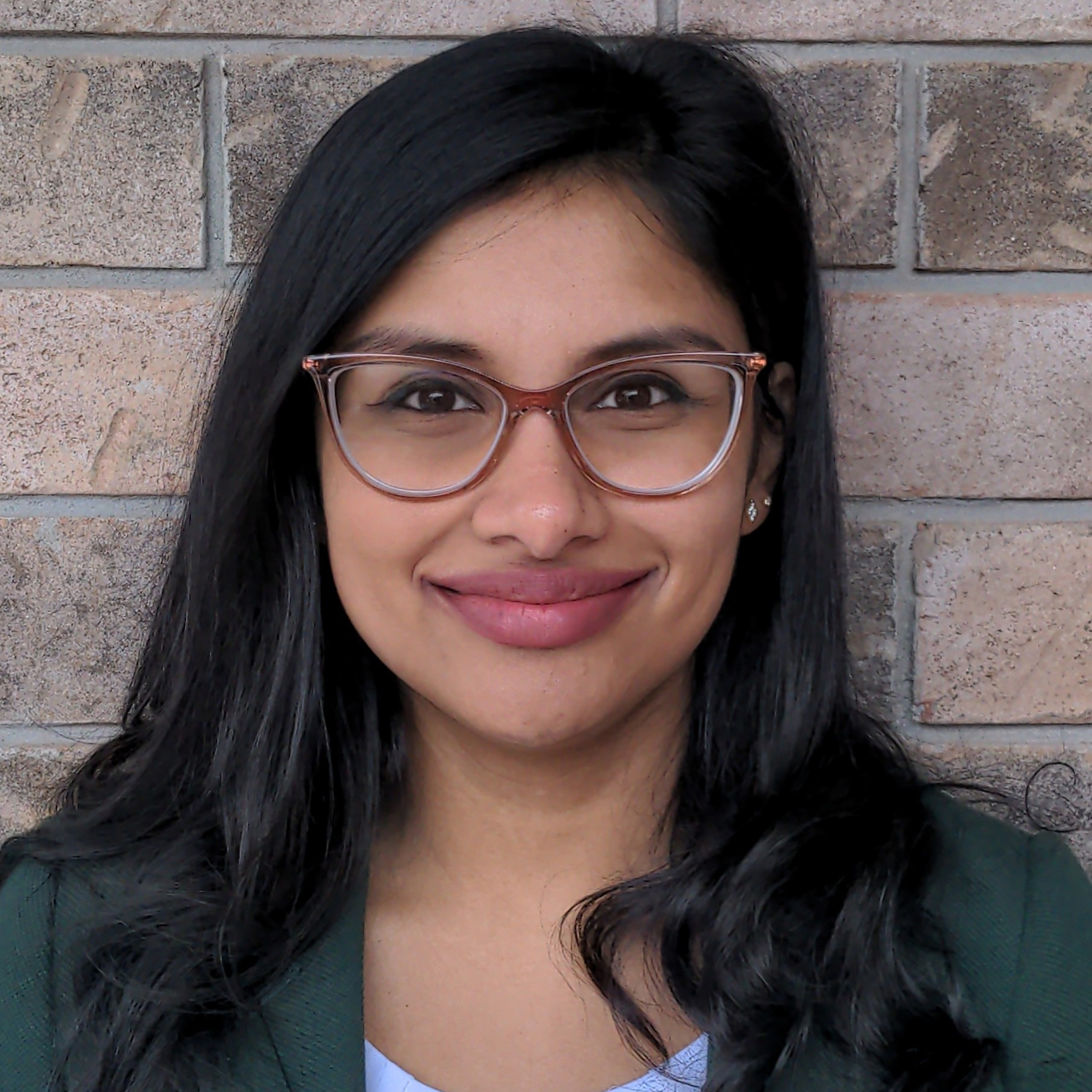 Krishni Ganesan
Director of Policy & Governance

Krishni is a health policy professional who is passionate about equity and social justice. She currently works as a Researcher at the Office of the Auditor General of Ontario. Krishni attended McMaster University to obtain an Honours Bachelor of Science and Queen's University to obtain a Masters of Public Health. She also volunteers with the Association of Sri Lankan Graduates of Canada, to organize academic and professional development workshops for high school students and their families. In her spare time, you can find Krishni at trivia night, reading too many books at once, and in the winter, on the ski slopes.

LinkedIn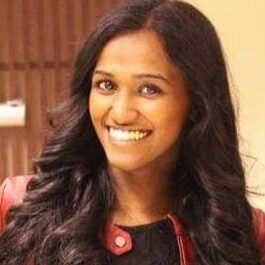 Abey Sivanesan
Director of External Relations
Abey is currently the Manager of Financial Analytics and Insights at Roots Corporation, where she is responsible for the long-term analytics strategy, with experience in financial planning/budgeting, real estate portfolio management, as well as retail operations. She has grown through the company in various roles and departments since 2017. She graduated from the University of Western Ontario with a Bachelors in Medical Sciences, and in Actuarial Sciences. In her current role with CTPA, Abey manages the portfolio of corporate/community sponsors as well as partnerships with other organizations, and hopes to aid in growing the organization nationally. Being an avid nature and adventure lover, Abey enjoys travelling, rock-climbing and playing the violin.
LinkedIn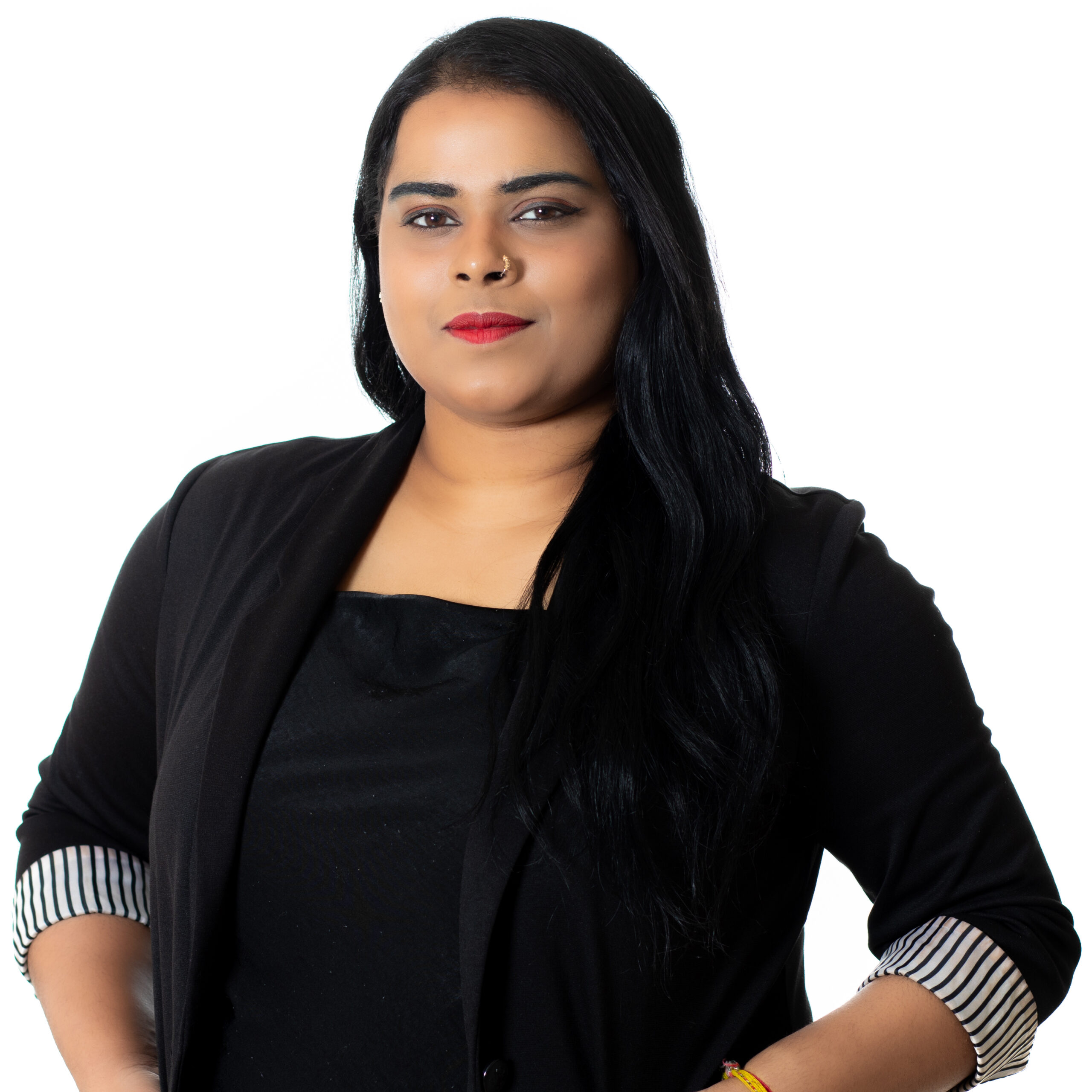 Ahiraa Supeinthiran
Director of Signature Events
Ahiraa is a Public Health Nurse playing an integral role in preventing the spread of COVID 19. Prior to completing her BScN at University of Toronto, she completed a double major at University of Toronto Scarborough (UTSC). Ahiraa is a passionate volunteer giving back to the global community. She participated at a Dominican Republic clinic and was a Youth Facilitator in Sri Lanka. She also completed a supervised research study at National University of Singapore. Furthermore, she has volunteered as an Applied Behaviour Analysis (ABA) Aid at South Asian Autism Awareness Centre and has been with CTPA for five years. Currently, as a Director of Professional Development & Signature Events, she facilitates networking activities and meaningful conversations. In her spare time, you can find Ahiraa reading a book, sightseeing or exploring local cuisines.

LinkedIn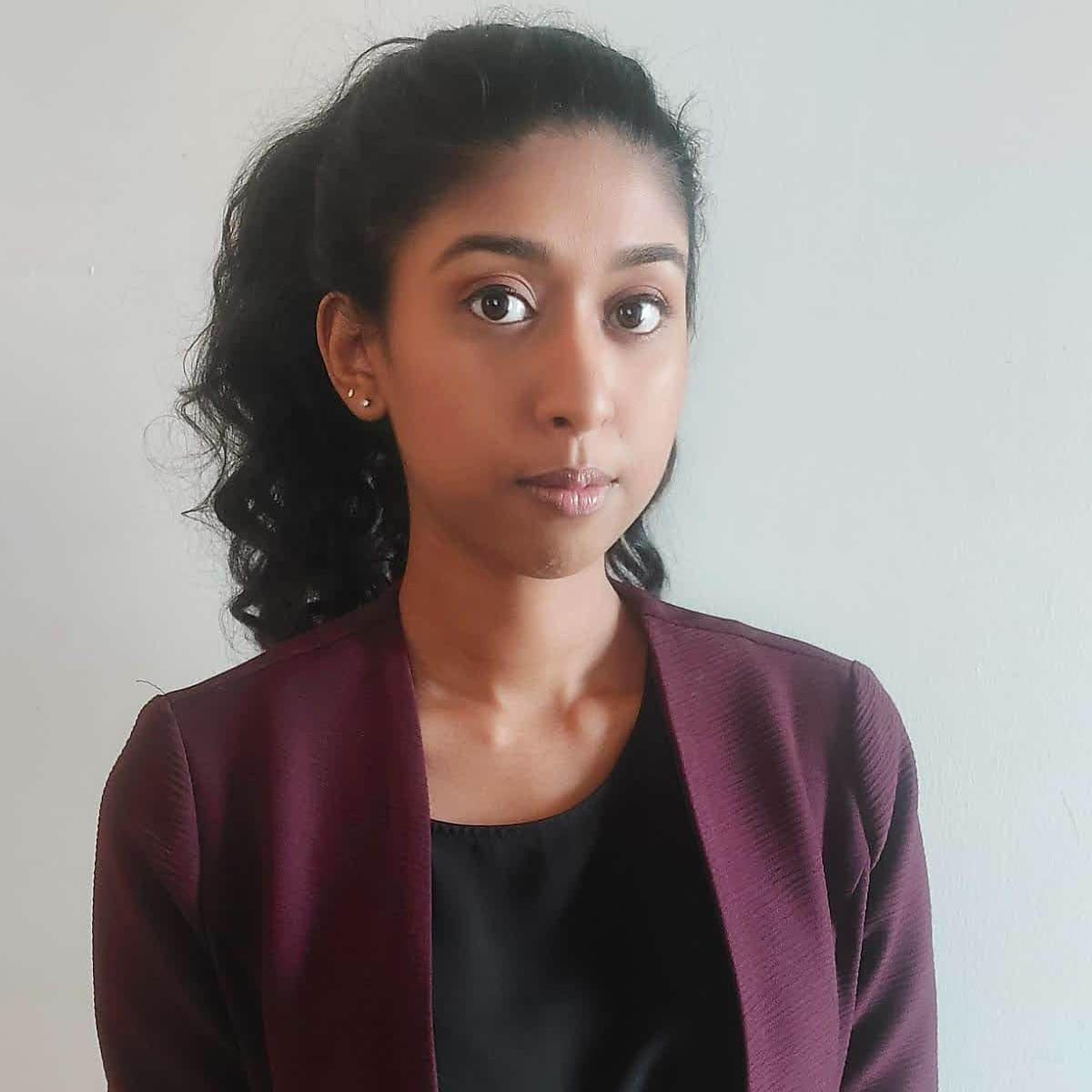 Deluchini Sivagnanasuntharam
Director of Mentorship

Deluchini is working as an Eligibility Adjudicator at the Workplace Safety & Insurance Board. She graduated from the University of Guelph with a Bachelor of Arts in Psychology. She then completed a postgraduate certificate in Human Resources Management at George Brown College. Deluchini started volunteering with CTPA in 2017 and has transitioned through various roles. With her current role being Director of Mentorship, she hopes to grow the program on a provincial basis. Deluchini is also a Bharathanatya dance instructor who is pursuing her Masters of Dance at Annamalai University, Canada Campus. She enjoys spending time with her friends and family and travelling. Aside from this, she also runs a small saree pleating business.
LinkedIn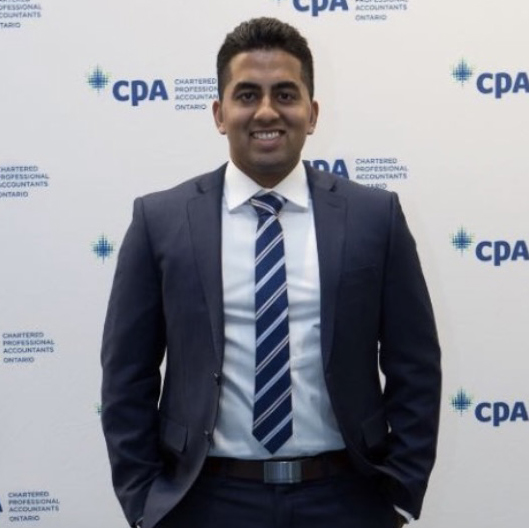 Karthe Theivendrarajah
Director of Internal Relations
Karthe completed his Bachelor's and Masters of Accounting at Brock University. He is currently working at MNP LLP and holds a CPA, CA title, where he is responsible for providing private enterprise clients with tax, consulting and audit expertise. He has travelled extensively for work going to America and all the way to India for work. He also completed a three month work secondment in Australia. When he isn't travelling you can find him spending his time playing and watching sports. In his role with CTPA, as the Director of Internal Relations, he helps to facilitate alumni events, manage internal team engagement and also recruitment.

LinkedIn
Janane Nagasivakumaran
Director of Growth

Janane is currently completing her MSc in Marketing Management at ESADE Business School in Barcelona, Spain. She previously completed her first Master's in International Business (MIB) from Queen's University, and graduated from Western University with her undergraduate degree in Management and Consumer Behaviour. She has gained experience in the healthcare and consumer goods industries, and has provided advisory services in strategy, marketing, and market research to companies like Novo Nordisk, Revlon, Kimberly-Clark, and Seat Cupra (Volkswagen). In line with her personal interests and mission, she is serving as a Consulting Director at 180 Degrees Consulting in Barcelona, the world's largest consultant for nonprofits and social enterprises. In her spare time, you can find Janane writing papers regarding sports management and best practices for Play-By-Play Insights, a sports-centric research platform that she recently co-founded with a colleague.
LinkedIn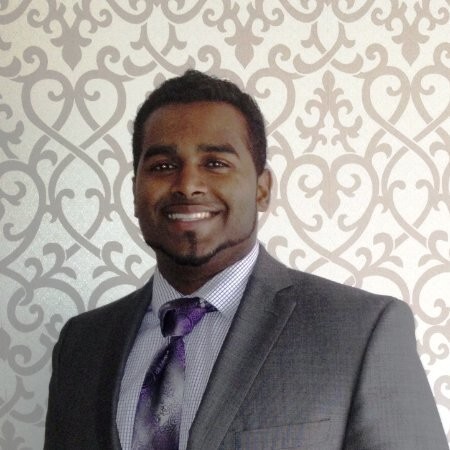 Arnold Sebastian
Director of Finance
Arnold is a Senior Director leading the Special Initiatives team at CIBC, overseeing a strategic portfolio of projects focused on innovation and growth. He completed his Masters in Theological Studies at Tyndale University and his Software Engineering Degree from McMaster University. Arnold is passionate about helping young people both personally and professionally. He is an avid volunteer with the local church and leads the youth discipleship program. In his spare time, Arnold enjoys cheering on his kids for soccer and also playing soccer himself.
Linkedin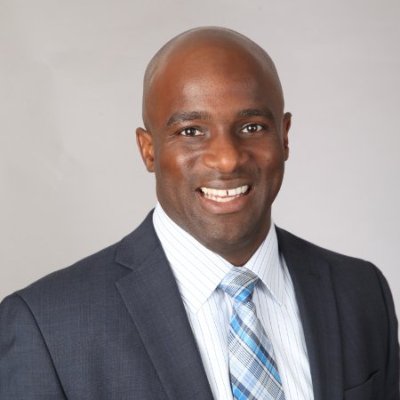 Malency
Wainwright
Founder & CEO, SUBTRAID
Founder & CEO, MCS Analytics
Malency holds a Master of Business Administration (MBA) from Wilfrid Laurier University, Honours Bachelor of Commerce from McMaster University and is a Chartered Professional Accountant (CPA), Certified Management Accountant (CMA).
Malency's previous work experience includes various progressive leadership roles at a large Canadian financial institution as well the world's largest IT service provider. Recently, Malency decided to utilize his experience and expertise in operations, technology and analytics and start his own company. Malency's company (MCS Analytics) helps organizations identify and eliminate manual tasks and inefficiencies. MCS Analytics specializes in data management with the end goal of helping customers to better leverage data within their organizations to simplify decision-making and enhance business performance.
Linkedin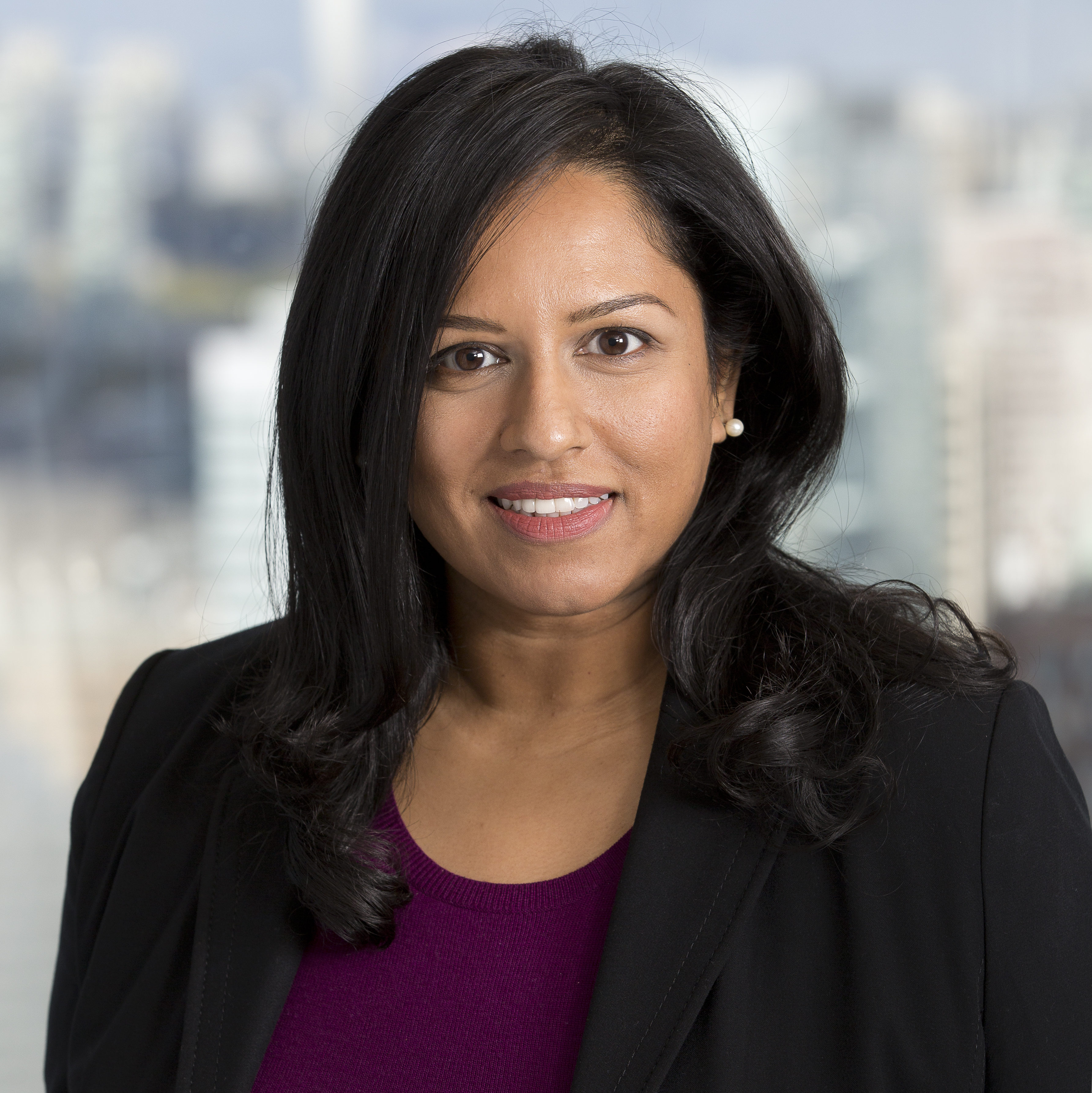 Sangeetha
Punniyamoorthy
Partner, Intellectual Property
DLA Piper
Sangeetha Punniyamoorthy is a partner at DLA Piper (Canada) LLP where she specializes in intellectual property law. Since her call to the Ontario bar in 2004, Sangeetha has been litigating copyright, patent and trademark matters, and providing strategic advice in the procurement and enforcement of global brands in a variety of industries. She has appeared as counsel in two appeals before the Supreme Court of Canada, as well as in matters before the Federal Court, the Ontario Courts, and the Competition Tribunal. She has been commended by World Trademark Review 2017 as an "exceptional" lawyer and ranked for her litigation and enforcement work. She has also been recognized as a leading lawyer by World Intellectual Property Review 2017 and ranked by Canadian Legal Lexpert Directory 2017 as an IP lawyer to watch.
Linkedin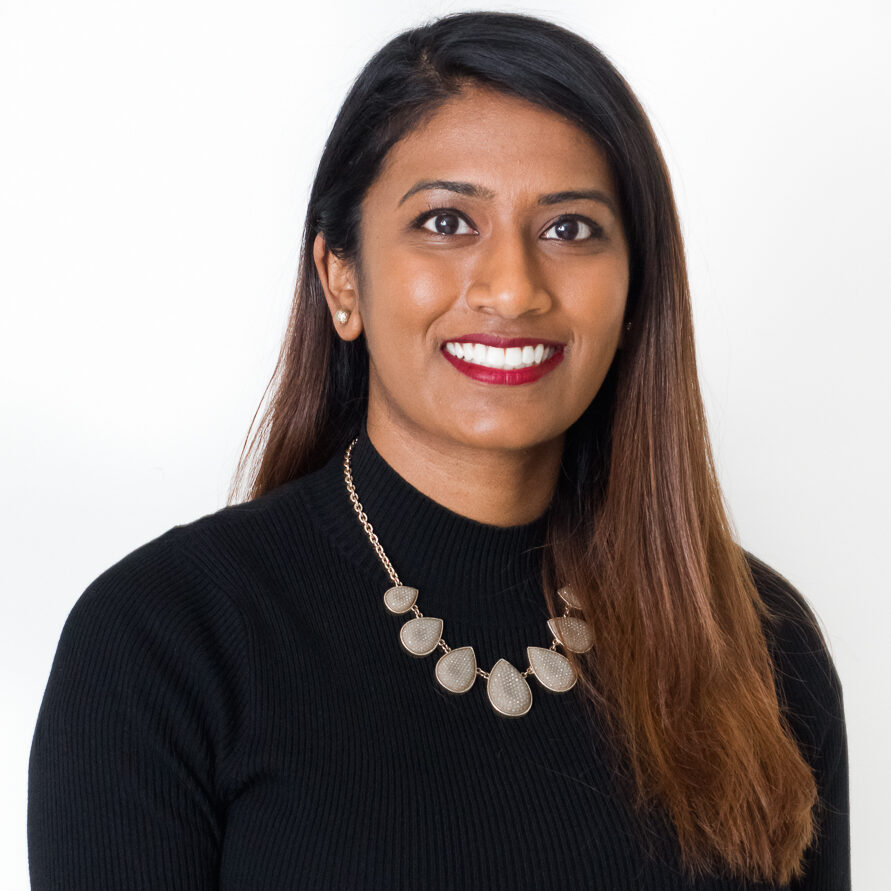 Thanusha
Tharmakulasingam
Financial Analyst
Dairy Farmers of Ontario
Thanusha completed the Bachelor of Commerce program at McMaster University where she specialized in accounting. She currently works as a Corporate Accountant with Callidus Capital. Thanusha began volunteering with CTPA in 2017 and transitioned into the role of Director of Development in 2018. In her current role as Chair, Thanusha hopes to continue to facilitate conversation, strengthen relationships within the community and empower professionals with the tools to navigate their journey. In her spare time, you can find Thanusha looking for an innovative take on comfort foods, participating in recreational sports and jamming to AR Rahman tunes.
Linkedin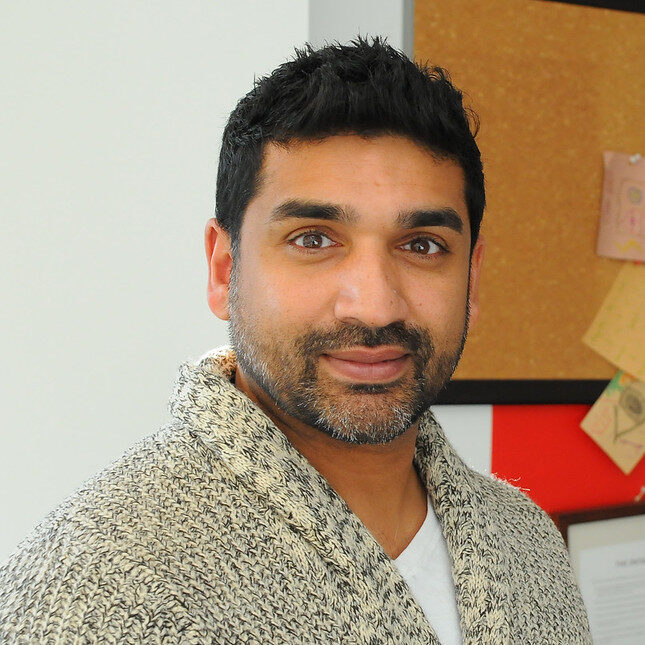 Haran
Vijayanathan
Director, Equity and Strategic Initiatives
Canadian Museum for Human Rights
Haran Vijayanathan is an Educator /Trainer in the HIV and 2SLGBTQ movement over the last 17years. He prides himself on raising awareness and creating understanding through education and dialogue to ensure we have a more inclusive and supportive society and was honored with the title of Grand Marshal in 2018 of the Toronto Pride Parade. Haran is the founder of My House: Rainbow Resources of York Region, the first LGBTQ Resource Centre in York Region and was the Executive Director at the Alliance for South Asian AIDS Prevention. He continues to be engaged with the Independent Review of Mission Persons in Toronto. Since moving back to his hometown of Winnipeg he worked as the Program Manager at the Wiisocotatiwin Assertive Community Treatment Program at Mount Carmel Clinic and will be joining the Canadian Museum of Human Rights currently as the Director, Equity and Strategic Initiatives.
Linkedin
2020
Abhina Mahendramohan, Director of Marketing & Communications
Abirami Ananthan, Director of Policy & Governance
Geerthana Jegatheeswaran, Director of Events
Hindusha Mugendran, Director of Mentorship
Nirushkya Kanagarajah, Director of Internal Relations
Renuga Navaratnarajah, Director of Fundraising
Tishain Selvarajah, Director of Finance
2019
Anita Sivabalan, Director of Policy & Governance
Kobica Sivarajah, Director of Program Development
2018
Sagaana Mahendramohan, Chair
Renuga Navaratnarajah, Vice Chair
Narmitha Jegamohan, Director of Network Engagement
Anand Ganeshalingam, Director of Finance
Anu Sriskandarajah, Director of Networking
Arabi Sivananthalingam, Director of Growth Marketing,
Nirushkya Kanagarajah, Director of Mentorship
Mayu Thavarajah, Director of External Relations
Santhiya Gunasekaran, Director of Fundraising
Naveen Senthamilselvan, Director of Internal Relations
2017
Hares Sivanrupan, Director of Mentorship
Daran Somasundaram, Director of Partnerships
Sujani Ganesh, Director of Network Engagement
Vinoth Vykunthan, Director of Established Professionals