Supporting the success and empowerment of Canadian Tamil professionals
The Canadian Tamil Professionals Association (CTPA) is a non-profit, non-partisan organization focused on developing career opportunities for emerging and established Tamil Professionals. Previously known as Canadian Tamil Alumni Association (2008 to 2014), the organization was rebranded as the Canadian Tamil Professionals Association in 2015 to promote a truer reflection of its core mandates. For as long as CTPA has existed, the mandate has been to provide Tamil professionals with tools, training, and resources that maximize their potential and accelerate their success.
Today, we continue to shape the future of Tamil Professionals with innovative, forward-thinking programs that advance and support their profession at every stage of their career.
Our Vision
Provide all Canadian Tamils with the tools, resources, and support to overcome barriers to their professional growth.
Our Mission
To foster professional development by facilitating powerful conversations, creating opportunities and inspiring future leaders.
Our Values
Integrity | Progressive | Collaborative | Inclusive | Passionate | Empowering
2023 Board of Directors
We're here to set the bar for excellence.
Over the years, we've transformed the way our community fosters both traditional and unique careers.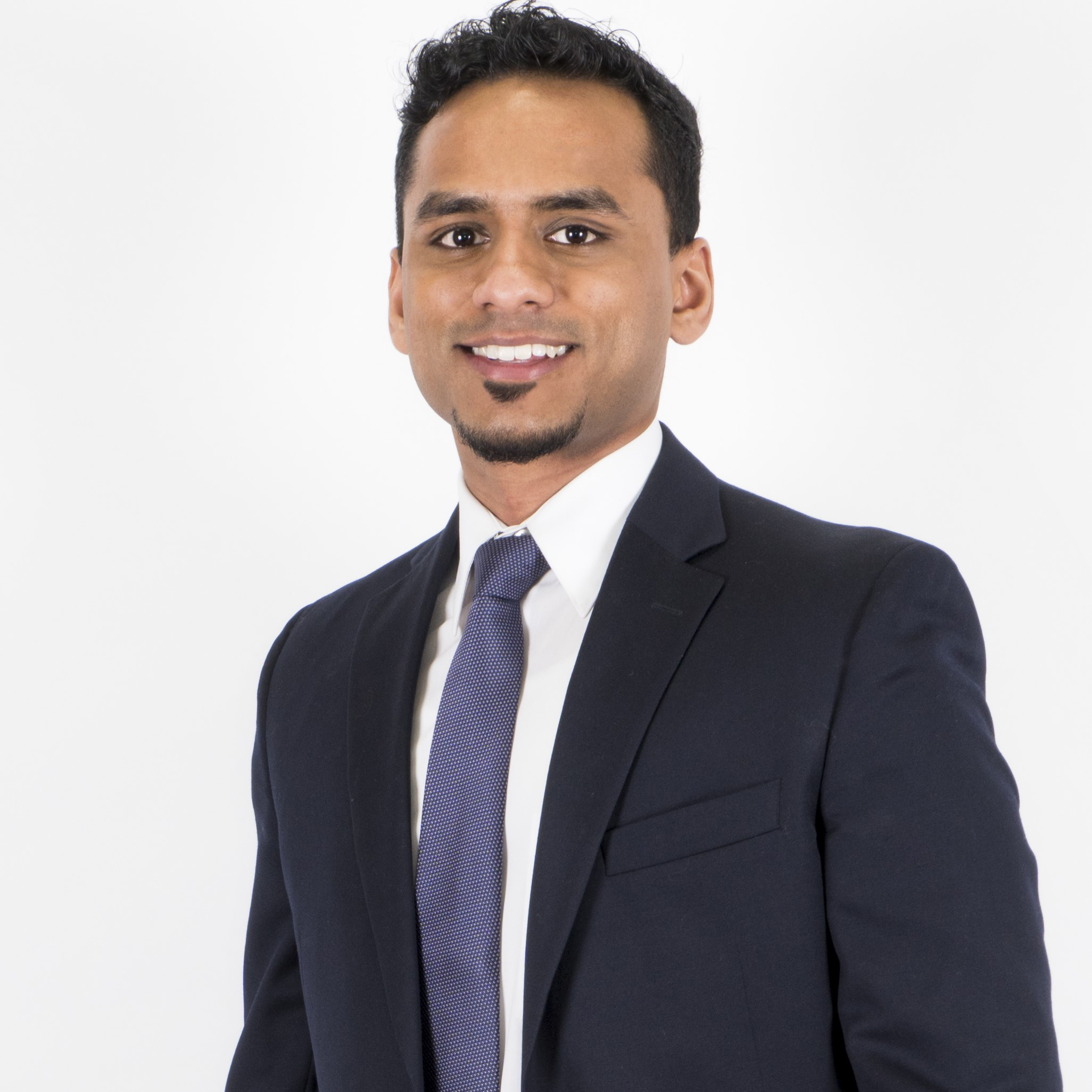 Gobi Brodie
Chair
Gobi is an accomplished Finance Manager at TD Bank, where he provides precise financial advice and conducts meticulous forecasting for a high-priority project with a substantial budget exceeding $200 million. Gobi's expertise in finance is underscored by his CFA charterholder status and his academic background from Ryerson University. Beyond his professional pursuits, Gobi is driven by a deep commitment to community engagement, and has enjoyed his time at CTPA collaborating with like-minded individuals and honing his interpersonal skills, which have been instrumental in his career progression. During his leisure time, Gobi finds solace in connecting with nature, engaging in sports such as basketball and soccer, and exploring new culinary experiences.
LinkedIn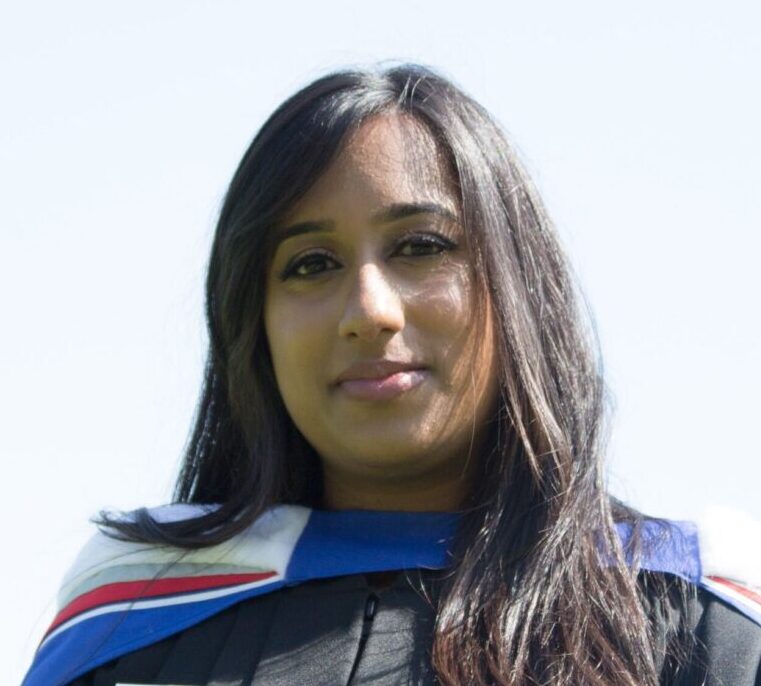 Neva Ratnakumar
Director of Professional Development
Neva is a Radiation Therapist at Niagara Health System and at The Princess Margaret Cancer Centre, where she primarily treats cancer patients with radiation. She has a passion for advocating for her patients by improving quality of care through being a member of the radiation safety committee, breast radiation therapy and lung radiation therapy disease site groups. She completed a Bachelor's of Science in Neuroscience at Brock University and a Bachelor's in Science in Medical Radiation Sciences at the University of Toronto. When she's not working, she loves to learn languages and is always eager to pick up exciting new hobbies like pottery, crochet, and cross stitching.
Linkedin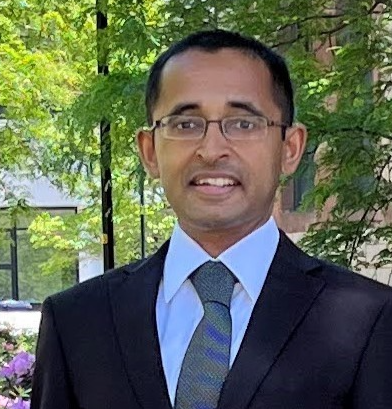 Duluxan Sritharan
Director of Policy & Governance

Duluxan is a research scientist who applies quantitative techniques and computational tools to help solve research problems in biology. He currently works in target discovery as a computational biologist at Bristol Myers Squibb and previously developed enhanced sampling algorithms for the Anton2 supercomputer at D. E. Shaw Research. He holds a Bachelor's degree in Engineering Science from the University of Toronto, a Master's degree in Biomedical Engineering from Johns Hopkins University and a Doctorate in Biophysics from Harvard University.

LinkedIn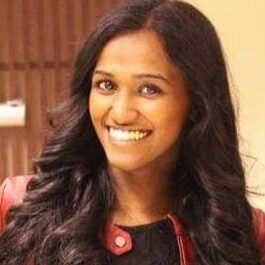 Abey Sivanesan
Director of External Relations
Abey is currently the Manager of Financial Analytics and Insights at Roots Corporation, where she is responsible for the long-term analytics strategy, with experience in financial planning/budgeting, real estate portfolio management, as well as retail operations. She has grown through the company in various roles and departments since 2017. She graduated from the University of Western Ontario with a Bachelors in Medical Sciences, and in Actuarial Sciences. In her current role with CTPA, Abey manages the portfolio of corporate/community sponsors as well as partnerships with other organizations, and hopes to aid in growing the organization nationally. Being an avid nature and adventure lover, Abey enjoys travelling, rock-climbing and playing the violin.
LinkedIn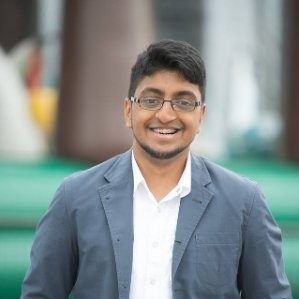 Suveathan Velauther
Director of Finance
Suveathan Velauther is a Property Accountant at First Capital REIT. He graduated from York University - Schulich School of Business in Accounting and also received his masters in accounting from Schulich School of Business in Accounting.He is also a trained carnatic singer.
LinkedIn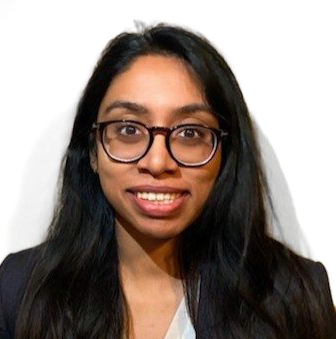 Vasuky Thirugnanasampanthar
Director of Marketing

Vasuky is currently a radiation therapist at Allan Blair Cancer Centre, where she treats predominantly cancer patients. She has been a part of the lung site group as well as continuing her education in palliative care as pertaining to oncology. She completed Bachelor's in Science in Medical Radiation Sciences at the University of Toronto in association with Michener Institute.
Prior to her Radiation Therapy degree, she completed a double major at University of Toronto Scarborough (UTSC) in biological science and environmental science. Alongside her career, she finds great pleasure in volunteering, currently serving as peer engagement lead for CIBC run for the cure Regina. It was through her volunteer work that she found her interest in Marketing. In her spare time she enjoys traveling - especially escaping to the mountains, writing and photographing nature.
LinkedIn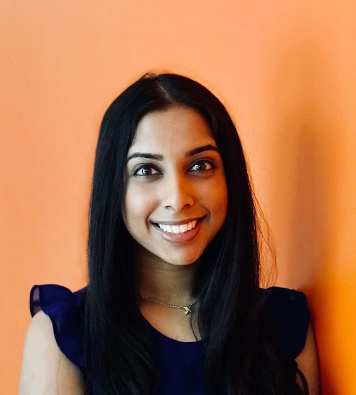 Abisha Vignabalan
Director of Internal Relations
Abisha holds both a Bachelor of Business Administration and Master of Business Administration from the Schulich School of Business, York University where she specialized in Finance, Marketing and Strategic Management. Her experience extends from banking, collections, and accounting, and currently works within the commercial real estate industry. She finds joy in helping the people around her grow and offering her support to guide young professionals in discovering their passion whether that be through volunteering with different organizations such as CFLI, or dedicating her time to support local charities and campaigns. When she's not working, she is a professionally trained and dedicated Bharatanatya dancer, a tourist in her own city, or a chef in the making trying new recipes with her grandma.
LinkedIn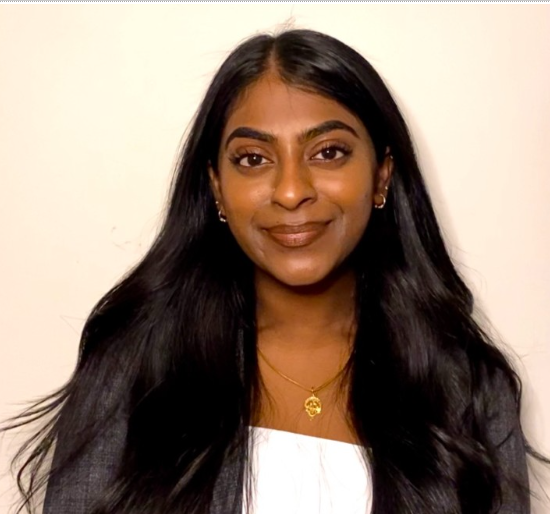 Ashly Ketheswaran
Director of Signature Events
Ashly is currently working in Product Management at Rogers Communications, where she manages and maintains the Video Portfolio (transitioning from Shaw Communications). She graduated from Wilfrid Laurier University with a Bachelors degree in Business and is currently pursuing her Project Management designation. In her current role at CTPA, Ashly manages the Signature Events portfolio where she facilitates networking opportunities and the execution of CTPA's core events. Ashly is also a trained Carnatic vocalist and violinist, and actively teaches children in her spare time.

LinkedIn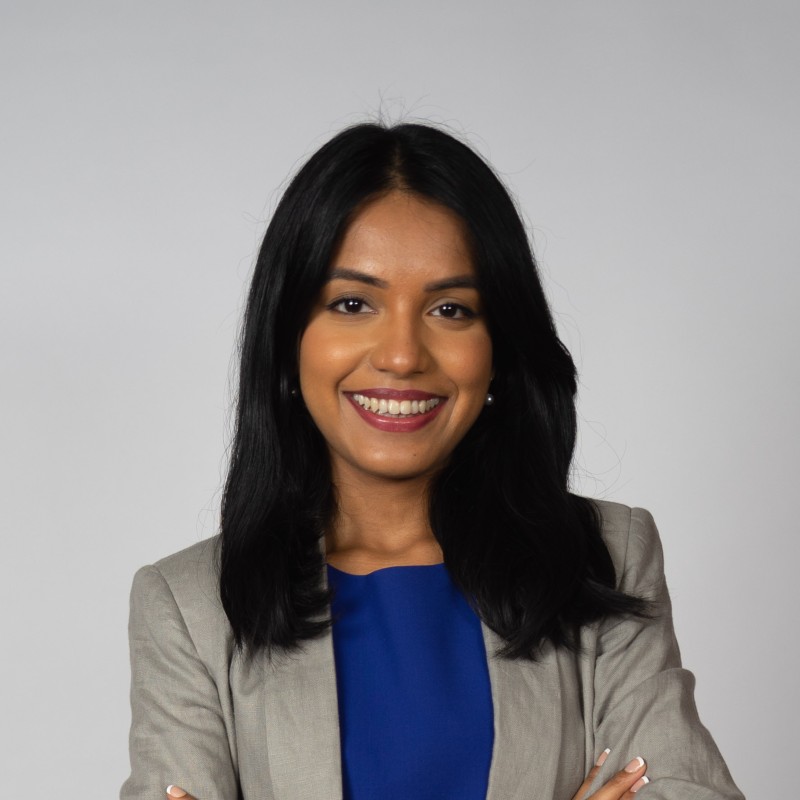 Shanghavy Karunakaran
Director of Growth

Shanghavy is a Senior Technology Consultant, Career Coach, Speaker, and Digital Creator. Her multi-hyphenate career encompasses projects that promote diversity in tech and women in leadership. In 2021 Shanghavy was recognized as Tamil Civic Action's 30 Under 30 recipient for founding multiple community-centric initiatives and holds a Master of Science in Management. As a changemaker, she seeks to inspire others towards making meaningful contributions within communities.

LinkedIn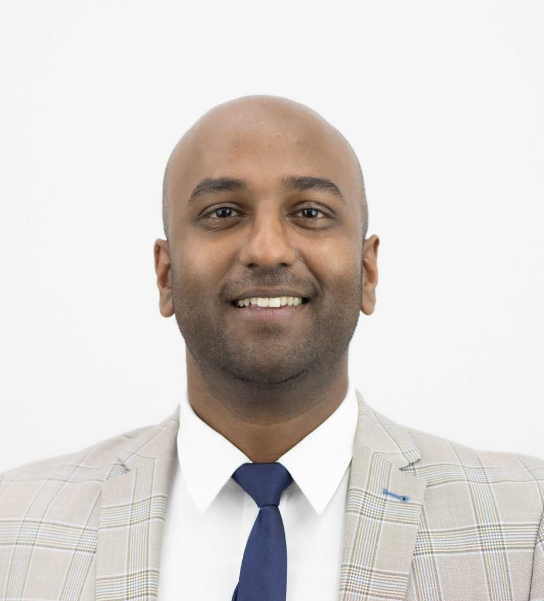 Anushyan Arulsothy
Director of Mentorship
Anushyan joined CTPA in 2019, as a participant in the CTPA mentorship program through which he found a career-changing opportunity to join the Mergers & Acquisitions industry. He is a Math/Business graduate from Waterloo, with a Master's from London School of Economics and is currently pursuing the CFA charter.

Linkedin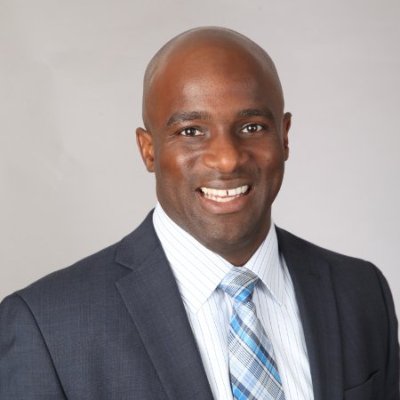 Malency
Wainwright
Founder & CEO, SUBTRAID
Founder & CEO, MCS Analytics
Malency holds a Master of Business Administration (MBA) from Wilfrid Laurier University, Honours Bachelor of Commerce from McMaster University and is a Chartered Professional Accountant (CPA), Certified Management Accountant (CMA).
Malency's previous work experience includes various progressive leadership roles at a large Canadian financial institution as well the world's largest IT service provider. Recently, Malency decided to utilize his experience and expertise in operations, technology and analytics and start his own company. Malency's company (MCS Analytics) helps organizations identify and eliminate manual tasks and inefficiencies. MCS Analytics specializes in data management with the end goal of helping customers to better leverage data within their organizations to simplify decision-making and enhance business performance.
Linkedin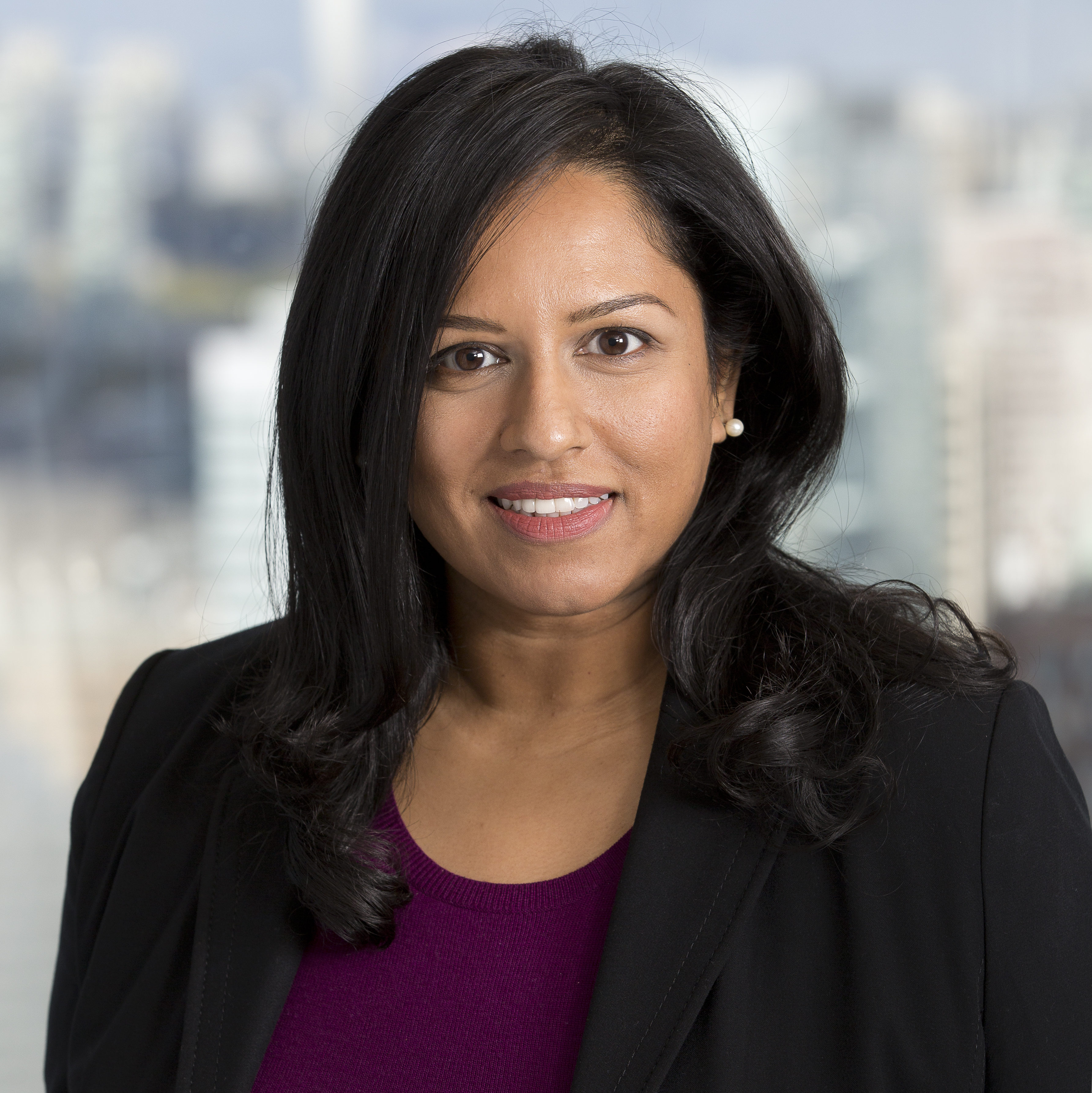 Sangeetha
Punniyamoorthy
Partner, Intellectual Property
DLA Piper
Sangeetha Punniyamoorthy is a partner at DLA Piper (Canada) LLP where she specializes in intellectual property law. Since her call to the Ontario bar in 2004, Sangeetha has been litigating copyright, patent and trademark matters, and providing strategic advice in the procurement and enforcement of global brands in a variety of industries. She has appeared as counsel in two appeals before the Supreme Court of Canada, as well as in matters before the Federal Court, the Ontario Courts, and the Competition Tribunal. She has been commended by World Trademark Review 2017 as an "exceptional" lawyer and ranked for her litigation and enforcement work. She has also been recognized as a leading lawyer by World Intellectual Property Review 2017 and ranked by Canadian Legal Lexpert Directory 2017 as an IP lawyer to watch.
Linkedin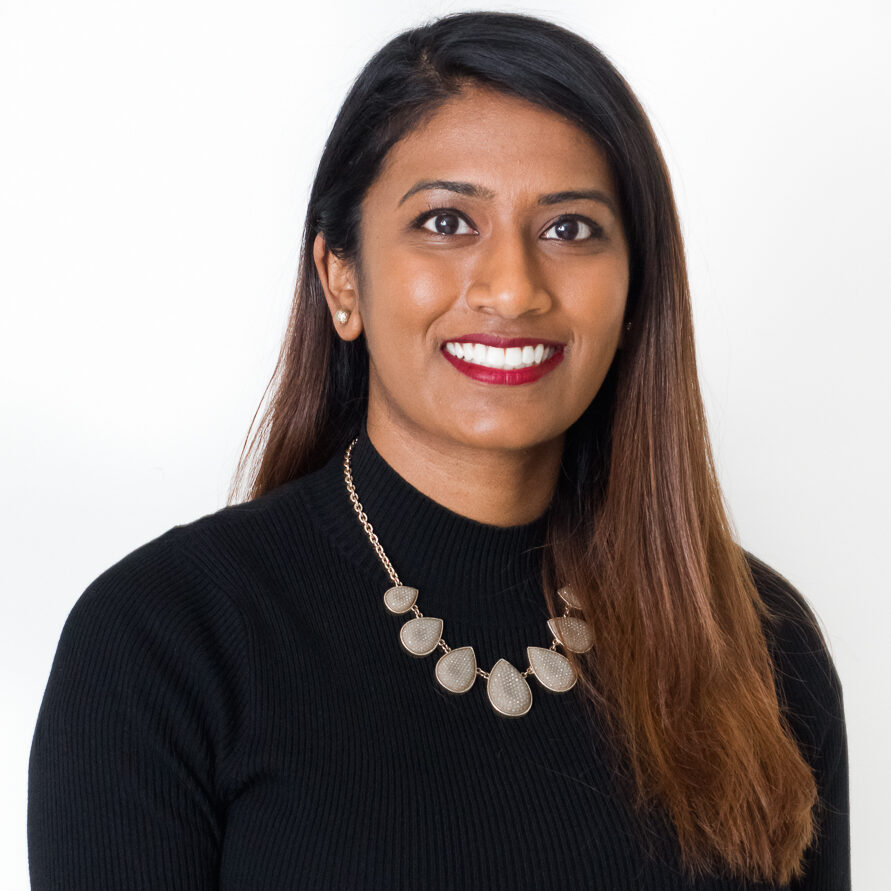 Thanusha
Tharmakulasingam
Financial Analyst
Dairy Farmers of Ontario
Thanusha completed the Bachelor of Commerce program at McMaster University where she specialized in accounting. She currently works as a Corporate Accountant with Callidus Capital. Thanusha began volunteering with CTPA in 2017 and transitioned into the role of Director of Development in 2018. In her current role as Chair, Thanusha hopes to continue to facilitate conversation, strengthen relationships within the community and empower professionals with the tools to navigate their journey. In her spare time, you can find Thanusha looking for an innovative take on comfort foods, participating in recreational sports and jamming to AR Rahman tunes.
Linkedin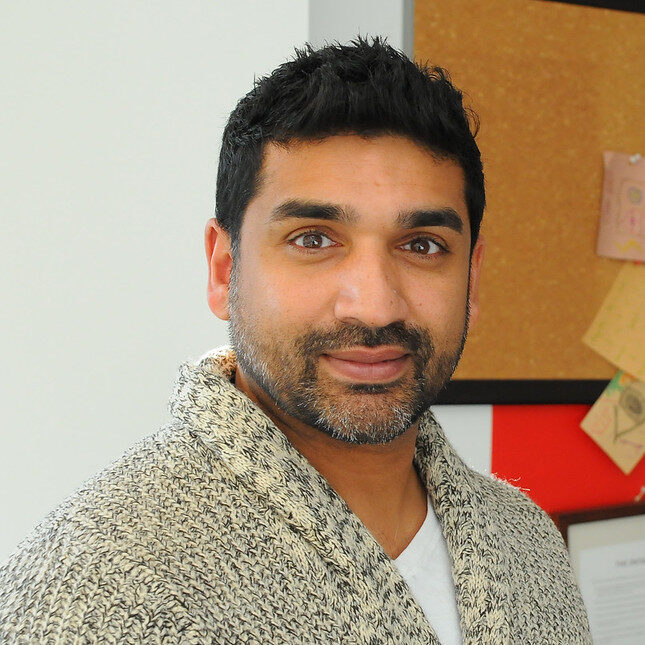 Haran
Vijayanathan
Director, Equity and Strategic Initiatives
Canadian Museum for Human Rights
Haran Vijayanathan is an Educator /Trainer in the HIV and 2SLGBTQ movement over the last 17years. He prides himself on raising awareness and creating understanding through education and dialogue to ensure we have a more inclusive and supportive society and was honored with the title of Grand Marshal in 2018 of the Toronto Pride Parade. Haran is the founder of My House: Rainbow Resources of York Region, the first LGBTQ Resource Centre in York Region and was the Executive Director at the Alliance for South Asian AIDS Prevention. He continues to be engaged with the Independent Review of Mission Persons in Toronto. Since moving back to his hometown of Winnipeg he worked as the Program Manager at the Wiisocotatiwin Assertive Community Treatment Program at Mount Carmel Clinic and will be joining the Canadian Museum of Human Rights currently as the Director, Equity and Strategic Initiatives.
Linkedin
2022
Gobinath Brodie, Chair
Abey Sivanesan, Director of External Relations
Ahiraa Supeinthiran, Director of Signature Events
Arnold Sebastien, Director of Finance
Deluchini Sivagnanasuntharam, Director of Mentorship
Janane Nagasivakumaran, Director of Growth & Fundraising
Karthe Theivendrarajah, Director of Internal Relations
Krishni Ganesan, Director of Policy & Governance
Neva Pang, Director of Professional Development
Vasuky Thirugnanasampanthar, Director of Marketing & Communications
2021
2021 Board
Thanusha Tharmakulasingam, Chair
Ashwin Vadivelu, Director of External Relations
Ahiraa Supeinthiran, Director of Professional Development and Signature Events
Deluchini Sivagnanasuntharam, Director of Mentorship
Gobinath Brodie, Director of Finance
Janane Nagasivakumaran, Director of Growth & Fundraising
Karthe Theivendrarajah, Director of Internal Relations
Krishni Ganesan, Director of Policy & Governance
Nancilyn Selvanayagam, Director of Marketing & Communications
2020
Abhina Mahendramohan, Director of Marketing & Communications
Abirami Ananthan, Director of Policy & Governance
Geerthana Jegatheeswaran, Director of Events
Hindusha Mugendran, Director of Mentorship
Nirushkya Kanagarajah, Director of Internal Relations
Renuga Navaratnarajah, Director of Fundraising
Tishain Selvarajah, Director of Finance
2019
Anita Sivabalan, Director of Policy & Governance
Kobica Sivarajah, Director of Program Development
2018
Sagaana Mahendramohan, Chair
Renuga Navaratnarajah, Vice Chair
Narmitha Jegamohan, Director of Network Engagement
Anand Ganeshalingam, Director of Finance
Anu Sriskandarajah, Director of Networking
Arabi Sivananthalingam, Director of Growth Marketing,
Nirushkya Kanagarajah, Director of Mentorship
Mayu Thavarajah, Director of External Relations
Santhiya Gunasekaran, Director of Fundraising
Naveen Senthamilselvan, Director of Internal Relations
2017
Hares Sivanrupan, Director of Mentorship
Daran Somasundaram, Director of Partnerships
Sujani Ganesh, Director of Network Engagement
Vinoth Vykunthan, Director of Established Professionals