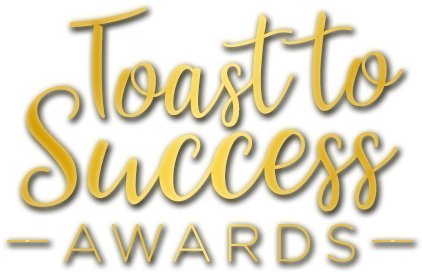 STAY TUNED
Nominations for the 2021 Awards are now closed. Please stay tuned for next year's nominations.
What is Toast to Success?
The Toast to Success Awards of Professional Excellence honour two remarkable professionals in the Tamil community who have demonstrated professional growth and strong commitment to community. The two streams of nominations for the awards include: Emerging Professional and Established Professional.
Nominate Now!
Nomination Criteria
Emerging Professional
A professional in the early stages of their career, with exposure in their respective field, community and/or area of expertise.
Has graduated from post-secondary education or attained similar credentials (ex. Apprenticeships, training, certifications, diplomas…),and has up to 7 years of work experience.

Has made a significant impact (ex. achievements/contributions demonstrating nominee consistently going "above and beyond" the normal scope of their role) in their field and has supplemental materials and/or information to demonstrate and exemplify impact (media engagement, awards/recognition, research, etc).

Has outstanding voluntary footprints in their field and/or community.

Must provide two professional endorsement letters (if requested).
Established Professional
A professional who is experienced, has made a strong record for career growth and has accomplished significant achievement in their field.
Has graduated from post-secondary education or attained similar credentials (ex. Apprenticeships, training, certifications, diplomas…) and has up to 7+ years of work experience. 

Has passion, integrity, showcases exemplary role modeling and inspires others in the community.

Achieved distinction and recognition in their respective field/occupational portfolio.

Regarded as a leader and has made a significant impact in their career and community.

Has outstanding voluntary footprints in their field and community.

Demonstrated consistent contribution towards being heard and known within their profession.

Facilitated noticeable improvements and/or progressive shifts in their profession.

Must provide two professional endorsement letters (if requested).
Eligibility
Nominees must be a resident of Canada and of Tamil descent.

Nominees are eligible for re-nomination in subsequent years.

Nominees cannot be previous award winners of the same award category for which they had won.

Nominees can nominate themselves if they choose.
Exclusions:
Members of the 2022 Board of Directors, 2022 Advisory Board Members, Awards Selection Committee Members, current volunteer team members of CTPA or volunteer team members of CTPA within the past two years cannot be nominated for these awards.
Why Nominate
By nominating an individual, you are telling them and the world that they are an inspiring individual, making an impact in the lives of others. You are honoring their accomplishments, validating their hard work and dedication, elevating their personal and professional profile and giving them an opportunity to be recognized in the community and around the globe. Let's help shine light on these individuals! 
Method of Selection
The Awards Selection Committee, appointed by the Board, will be responsible for the selection of the winners for these awards. The Awards Selection Committee will consist of CTPA's current Board of Directors and Advisory Board members. They will review the nomination packages and supporting documents, contact endorsers and interview prospective winners.
The Awards Selection Committee reserves the right to move a nominee to a category more suited to their strengths and skill sets without notification. When required, additional information may be requested. The Awards Selection Committee also has the right to refrain from granting a specific award when it is not deemed meritable.
Award Recognition
Award winners will be invited to attend the Toast to Success event held in person Sunday, September 18th 2022. More information including dates and location will be confirmed soon.
Overview for Submission - 3 phases: 
Phase 1. Submissions either self-nominations or peer nominations via webform. 
Phase 2. Requesting resumes for the nominations and permission to carry forward with the nomination process. 
Phase 3. Requesting endorsement letters for the top applicants. 
Submission Instructions
The deadline to submit the nomination package is Monday August 1st, 2022 at 11:59 p.m. ET. All questions must be answered fully for award consideration. No late submissions will be accepted. Please note that only award winners selected by the committee will be contacted.
For further inquiries, contact Jeniesha Yogarah, Head of Signature Events , by email at [email protected]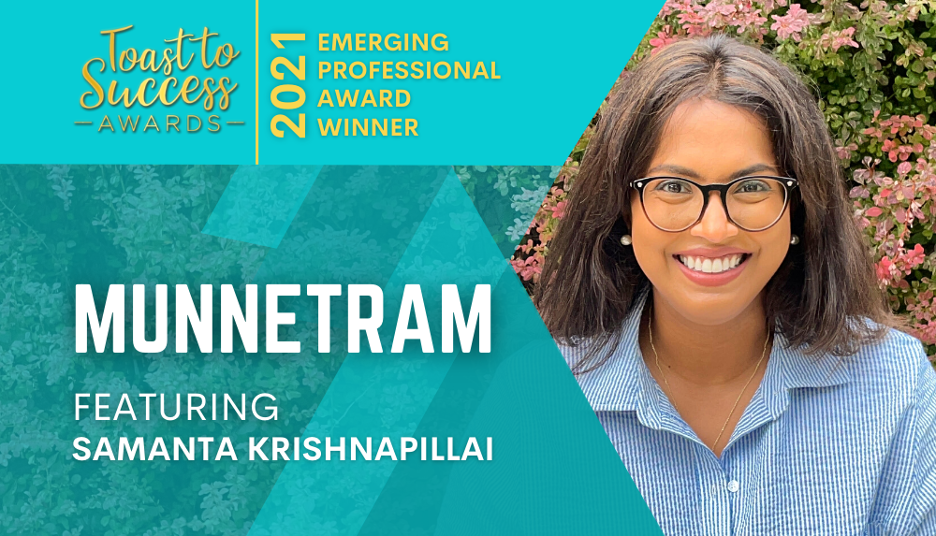 Samanta Krishnapillai
At the start of the pandemic in March 2020, Samanta Krisnapillai used her personal Instagram account to share stories that explain COVID-19 to her followers, and answered over 250 questions during the first month of the global pandemic. It became apparent that there was a need for a platform that could provide Canadians with answers and information that is credible and in plain language. She started the ON COVID-19 Project in response to the lack of communication directed at Millennials and Gen Z during the pandemic. Through social media platforms like Instagram and Twitter, Sam and her team of now 150+ volunteers are helping Canadians minimize their risk of contracting and spreading COVID by creating infographics and other content to explain government restrictions, scientific breakthroughs. Sam and her team now have over 130,000 followers on Instagram alone and have put out nearly 600 posts since the start of the pandemic. In March 2021 the project transitioned from talking about just COVID-19, to discussing social issues.
Read her full story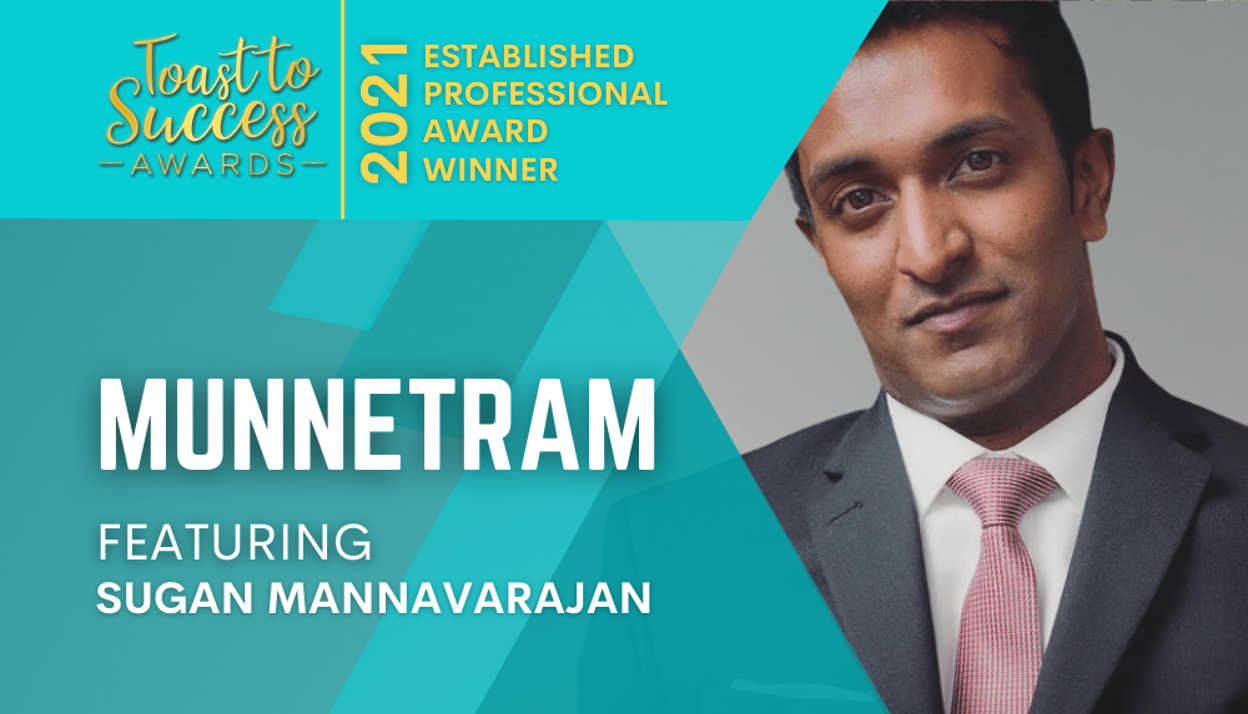 Sugan Mannavarajan
Sugan Mannavarajan is a community builder, amplifier and futurist who currently works as the National Relationships Manager in Innovation & Partnerships for Canada Housing and Mortgage Corporation (CMHC). Over the course of his career, Sugan has helped spearhead multi-billion dollar initiatives to support Canadians. As the recipient of the 2021 Toast to Success Award for an Established Professional, CTPA had the chance to talk to Sugan about his professional journey, life experiences and relationship with his Tamil identity.
Read his full story
---
Click to learn more about our past recipients!